Blue Ridge Area Food Bank a regional food bank in Virginia, who works with hundreds of partner food banks to distribute nutritious food to communities across central Virginia. Blue Ridge Area Food Bank, provides food to over 118,000 people on average per month and needed an application to support their growing network of local pantry liasions and national program partners.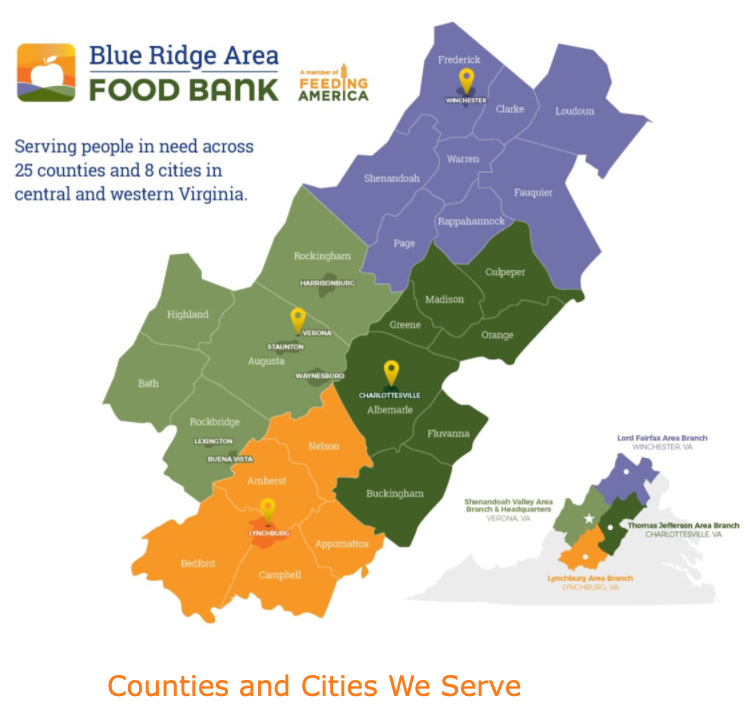 In 2019, Skapa took over Nourish, an existing "cloud-based platform that helps food banks operationalize nutrition guidelines for food sourcing."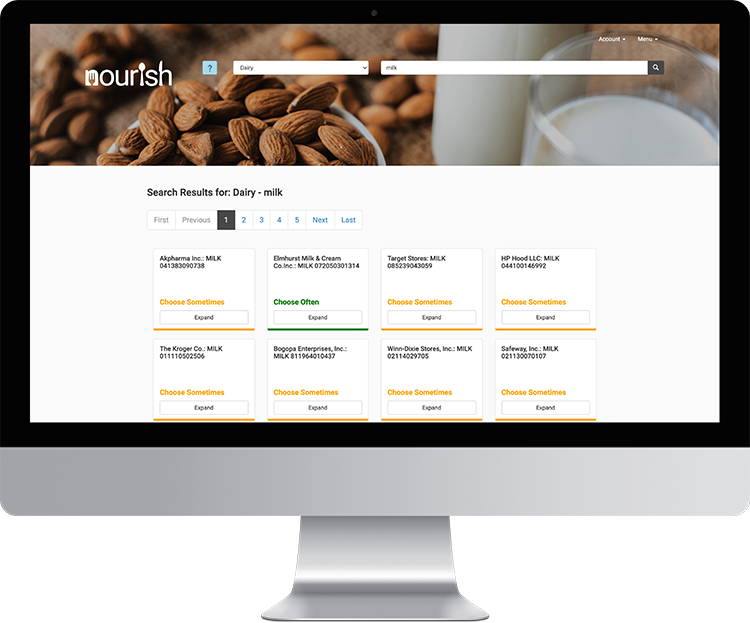 "Nourish was previously developed as part of a student project at a local university. While the project helped us conceptualize our needs, it required further support to be fully operational in the organization. Highly recommended from our IT administrator, we hired Skapa to help our team complete the final steps of implementation, which included troubleshooting and correcting areas of concern with the system. Skapa worked seamlessly with our internal staff and the manager of our inventory management software firm to make necessary software changes that would allow the food bank to integrate Nourish with inventory management for tracking and to bring the system live." - Michael McKee, CEO Blue Ridge Area Food Bank
The project allows the food bank's staff to track the nutritional health of their food inventory, enabling them to meet their goals for redistributing healthy, nutritious food and making sure that each community gets an adequate amount of each food group.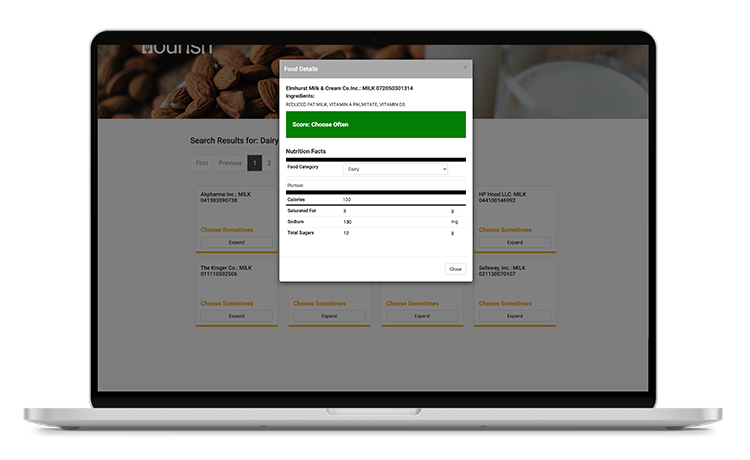 "After several months of use, Blue Ridge staff recognized opportunities to improve Nourish to help better optimize the system's function in the day-to-day operations and align Nourish with national nutrition guidelines adopted by Feeding America. Again, we turned to Skapa for their help and expertise. Ryan and Huda took additional time to understand Blue Ridge's operational needs and the workflow of the staff who were primary users of the system. From there they helped us understand the different options that were available to help us meet our goals for the system, while remaining within our budgetary framework. Skapa has been consistent with clear communication and transparency throughout the process of conceptualization to execution. It was comforting to know that our project was in the hands of highly qualified experts and professionals." - Michael McKee, CEO Blue Ridge Area Food Bank