Williams Corner Wine is a wine importer and distributor based out of Charlottesville, VA. Skapa designed an informative website, which highlights how Williams Corner specializes in working with environmentally conscious growers and partners who are committed to land preservation and cleaner, more holistic wine and other distilled products. Skapa also created a program to expedite the required VA alcohol reports using data from Quick Books. This report used to be created by manual entry and now the report can be generated in less than 8 minutes.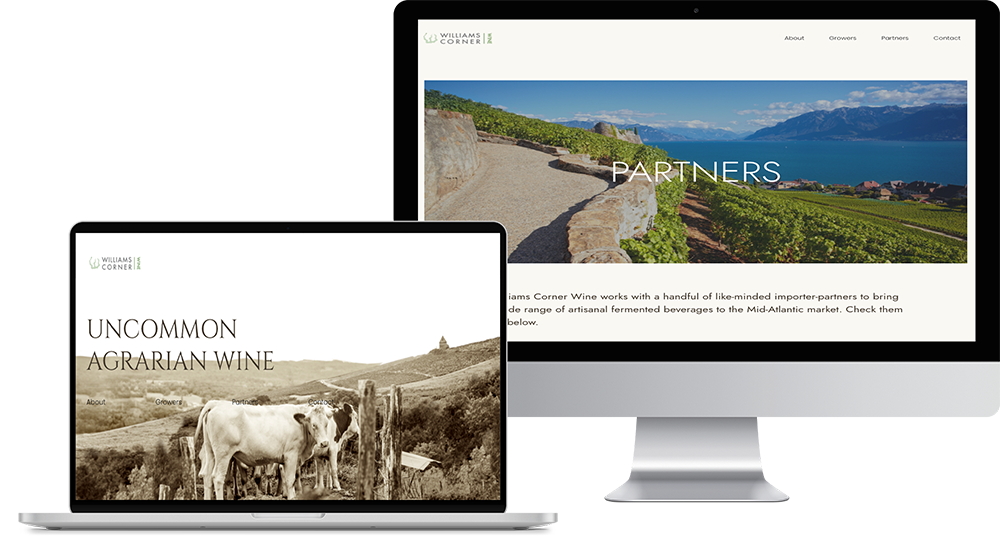 Williams Corner Wine has a responsive website, which functions equally well on phones, desktops, and tablets, with high-quality images and user interface (UI) design. Growers from around the world are featured on their site along with links to the wine's country/city of origin and a short background about each winery. Williams Corner needed to update their website to reflect the high standard of which they hold their wine and growers to, and Skapa delivered.
Skapa used Netlify, an advanced hosting platform that delivers more performant, secure, and scalable websites, to optimize Williams Corner's developer experience and deployment workflow.